Description
Parent-child program for 3-5 year old's that love animals and nature.
Location
HAWS Schallock Center for Animals | W330 S1205 County Rd C, Delafield
Date & Time
Sundays & Wednesday in spring 2023 | Dates & Times Vary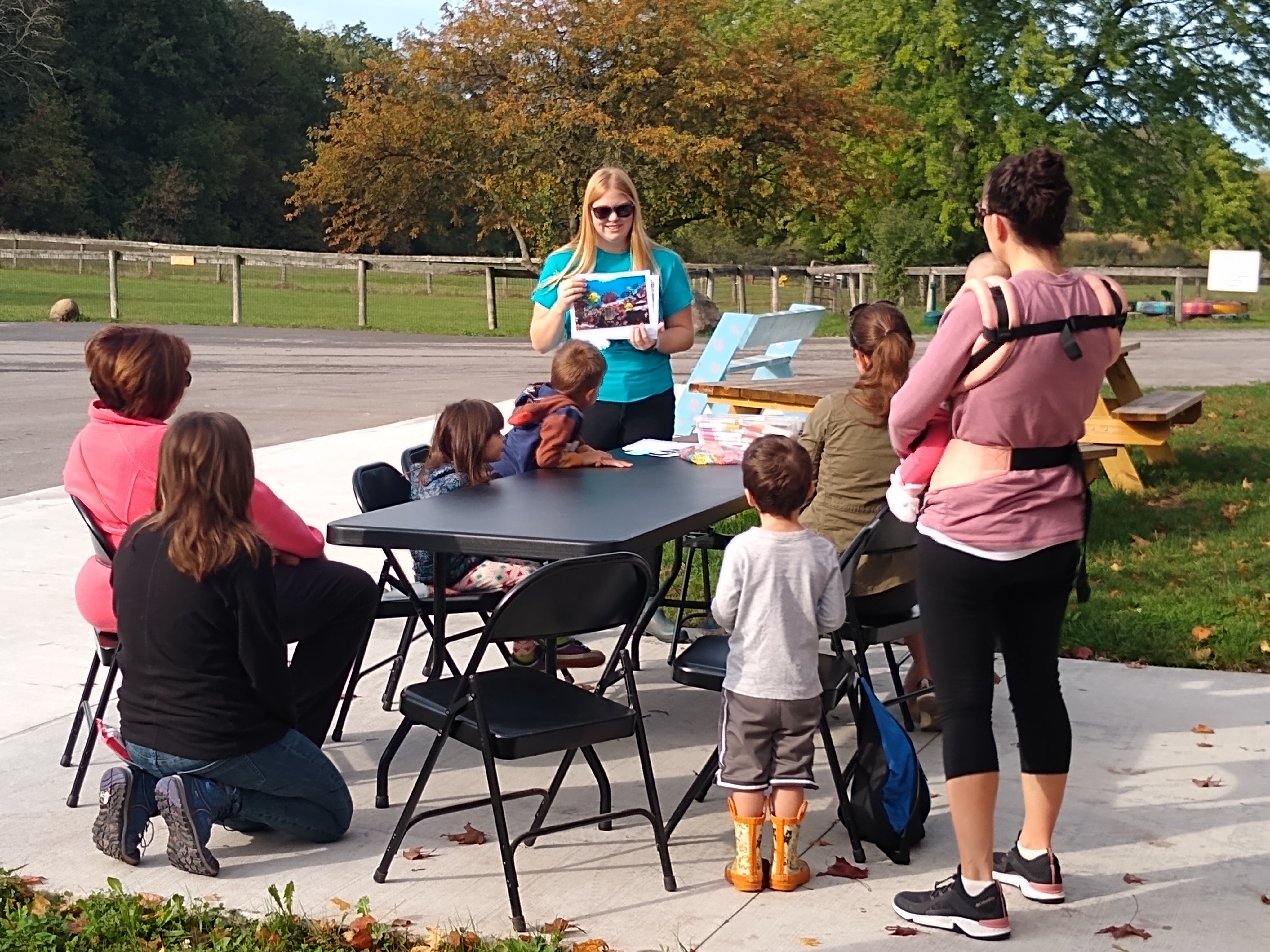 HAWS invites you and your 3, 4 or 5 year old child to join us and learn about animals and nature at our 77 acre property in Delafield. Each program is 45-60 minutes, standards-based, interactive and engaging for you and your child. Explore new topics with us each month as we wonder and wander together.
February: Follow Your Nose - Do you smell something? Come learn why scent is so important to us and to animals; like the dogs, cats and rabbits we care for. Play a scent matching game and who "nose" what other fun we will have!
March: Sounds of Nature - Do you hear what I hear? A tweet, a chitter, a rustle, a snap. Come hear the sounds of nature that are all around us. We'll learn how animals use their sense of hearing to find food, stay safe and so much more. Then we'll make some joyful noise of our own!
April: Get in Touch with Nature - Smooth, bumpy, fuzzy and scaly. Let's see how nature feels! Get in touch with plants and animals as we take a sensory safari walk together to visit our goats, horses, gardens and trails. We'll make some touchy-feely nature art as well.
May: Bees, Butterflies and Other Bugs - Have you heard the buzz? We have many insects visiting our pollinator gardens. Come see who's been fluttering about and find out why these bugs are so important to us, animals and the environment.
Please read and review HAWS Parent Agreement Document before registering your child. If you understand and agree to all the terms, check the box at the end of the registration form.
Note: You will be attending this program with your child so many aspects of the parent agreement do not directly apply.