Description
Remove the stress from nail trims by allowing HAWS behavior staff to give the pedicure to your kitty!
Location
HAWS - 701 Northview Road, Waukesha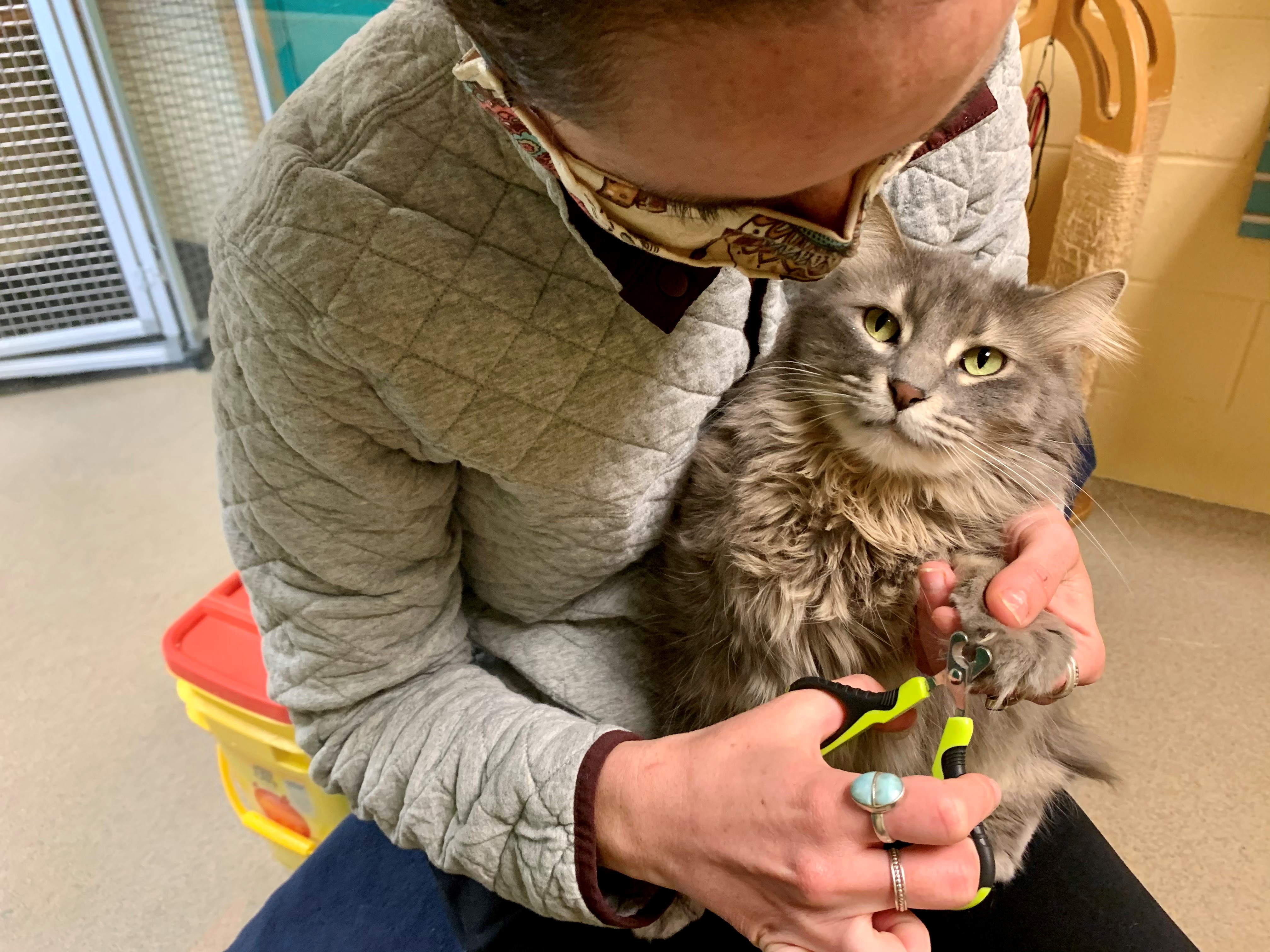 Cat Pedicures
Nail Trim Registration & Info
Low Contact Procedure: Please bring your cat(s) in a carrier covered with a blanket or towel for safety and comfort. Upon arrival, take a numbered post-it note, located by the SNIP Clinic door, and place it on your vehicle. A volunteer will collect and return your cat - no need to get out of your car!
We trim on a first-come, first-serve basis - not by appointment. However, if you know that we have struggled with your cat in the past, it may be within your best interest to call to make an appointment for a personal visit. This will allow us to move along with the other nail trim clients more quickly!
Cancellations: There are no refunds for nail trims cancellations. If you are unable to make it, call HAWS at (262)542-8851 ext. 204 and we can transfer your registration to a later date with advanced notice. Your $7.00 payment can also be applied as a donation to HAWS!
Liability Waiver and Release: As a participant in HAWS' Kitty Nail Trims, I (we) agree to release The Humane Animal Welfare Society, its staff, and any other involved individual(s) from any and all liability of any nature, specifically, but not limited to, injury or damage resulting from the action of any animal, including my own, and expressly assume the risk of damage or injury while on the shelter grounds. I also assume full responsibility for my pet's behavior and actions and understand that the cat must be in the carrier at all times until secured inside the shelter. By submitting payment, I (we) am hereby agreeing to these terms and conditions.