Description
6 week class for puppies 8-20 weeks at start of class.
Location
HAWS Main Shelter - 701 Northview Road, Waukesha
Date & Time
Thursday, March 2 - Thursday, April 20 | 6-7PM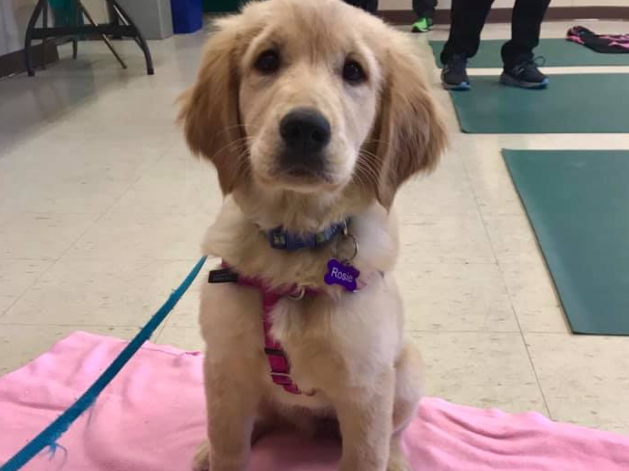 Life Skills for Puppies
Play, fun, socialization, learning . . . we use the Playground of Higher Learning for a unique learning experience. Most of the class is off-leash. In addition to basic manners, pups improve balance and coordination by navigating equipment in the Playground, just as young children do. Controlled playtimes with time-outs help pups learn appropriate social behavior. The fun and lively setting helps create confident pups that grow into confident and better-behaved adult dogs.
Puppies do NOT attend the first week of class; the first day is a parent-teacher conference.
Harness Required for Class: Almost any harness will be appropriate for any puppy. The harnesses we sell have the capibility to clip from the back or front. As puppies grow, individual feedback will be provided when the switch to a front-clip connection is needed. Some small breed dogs will never need to switch to a front-clip harness.
No 3/9 or 4/6
HAWS follows CDC guidelines regarding masks and social distancing for all humans in attendance.
HAWS Behavior Dept. Policies
Please read and review HAWS Behavior Department Policies and Terms before registrating your pet. If you understand and agree to all the terms, proceed with check out.

Vaccination records are required BEFORE the start of the class. Please email records to [email protected] or upload them here: https://hawspets.org/vaccinations/.
Thank you!